I've been working on a project to create feather quills, and yesterday I reached the last and delicate step of cutting the nib. My daughter wanted to participate, and since I had a lot of feathers, we set to work together.
Here are the writing feather quills we ended up with: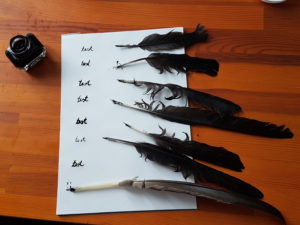 My daughter is responsible for most of the smaller feathers. The one that worked best for her, however, she uses not for writing but for ink drawing: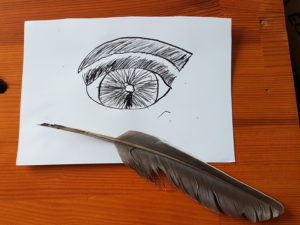 Another fun activity all in German!