As we spend a lot of time at home right now, my daughter has been looking through her collection of books and handicraft/activity boxes for fun things to do. In the fantastic book Das Superlabor did she find an experiment that required only water, salt, food colour, and balloons: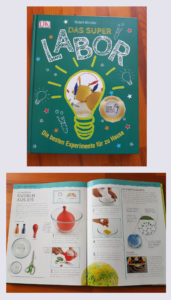 Also required: a freezer and some patience. Indeed, the water in the balloons needs time to freeze, and it was only on day 2 of the experiment that she got the results: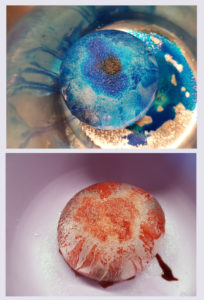 Spectacular, aren't they?
And all of that in German, of course!
Title : Das Superlabor: Die besten Experimente für zu Hause
Author: Robert Winston
Publisher: Dorling Kindersley Verlag GmbH
ISBN: 978-3831032075
Original English edition:
Title: Home Lab
Author: Robert Winston
Publisher: DK Children
ISBN: 9780241228449