Two weeks ago, on Easter weekend, my family accompanied me to Amsterdam, where I attended a conference. They spent the weekend with the family of another attendee, whose daughter is two years older than mine. They live in Germany, but her mother is English. The two girls had a great time, chatting away in German almost non-stop, and quickly finding out they had a common interest: the FROZEN movie.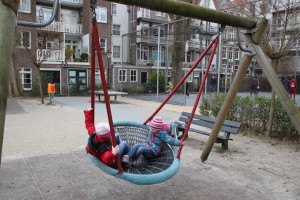 My daughter also told everything about flower bulbs that she had learned at school when they visited a tulip field: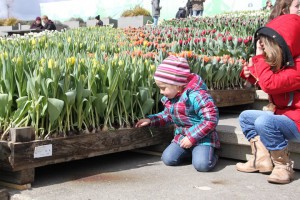 On our last day in town, we went on a canal cruise, unfortunately without the other girl and her family. However, we happened to be seated across from a family with a girl also only slightly older than our own. The family hailed from Guernsey and didn't speak French (or German). When the girls became bored with the cruise, the lack of a shared language didn't stop them from playing a video game together.